Did I say unmentionable? Well,... I'll just haft to mention them anyway whether the MFA experts like it or not.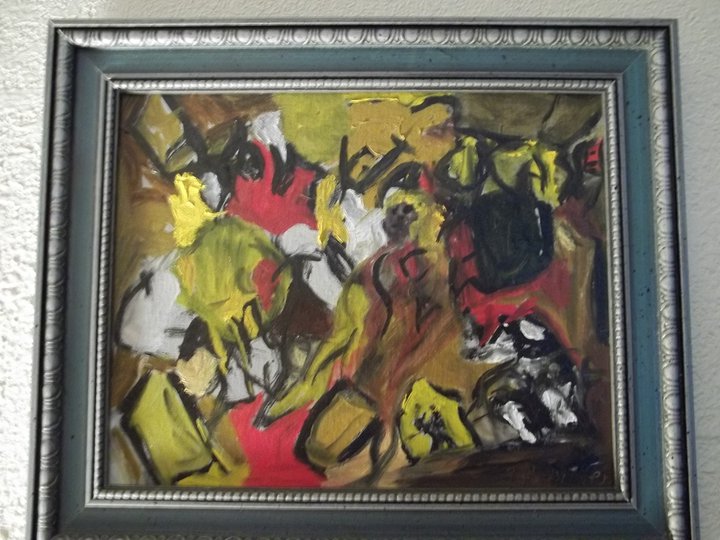 This painting above was in fact painted by myself Bob Miller-vanrijngo. It was done in 2013, one of my few painting I had done in this life time. I had Given it to my great artist friend Mark Bangerter before he passed away.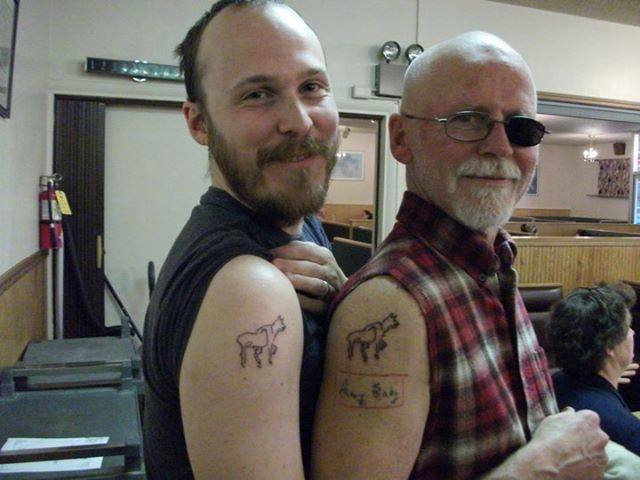 Jack with his dad Mark Bangerter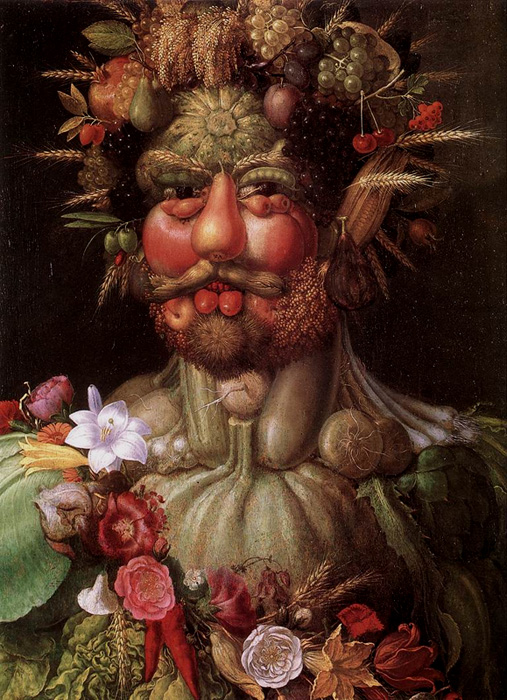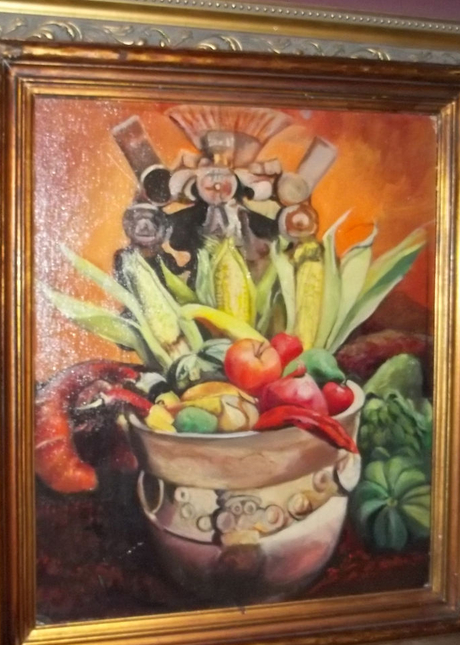 First small picture represents that supposed crazy ass painter Vincent looks to be offering his ears he is holding out in his fist for any of the ones who would like to have one to help themselves to an ear that may help them to possibly listen. You may also see his cut off ear laying there on his wrist or arm that is next to his red handle razor that he used to cut it off with.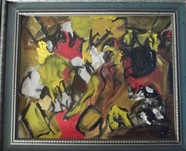 That's me,.... a red eye, red neck cowboy, right there in that abstract portrait painting I did of myself above. My cowboy hat and my red neck bandana,....  I'm there singing to my heart's content.  I've been singing this song for year now!  I have been practically yelling it out to all to all the MFA experts who read my blogs!
"You Jackasses Can't See Shit!"
Yes, mainly speaking to the MFA experts,... because in the arts they do not teach these kinds of things the artists do pertaining to their works of art. Also, I might mention that in this painting is Jack Bangerter,... my great artist friend Mark Bangerter's son,... who by chance did watch me paint this painting. His Dad & I were all there on location painting in some kind of a artist contest there in Utah. Jack is symbolized sitting on that red throne facing to the left at the bottom left with his pants pulled down to his knees, getting ready to wipe his ass. His dog Sabaca, pretty princess, she is leaving another pile over to the right and at the bottom of this painting.
Cheers  vanrijngo