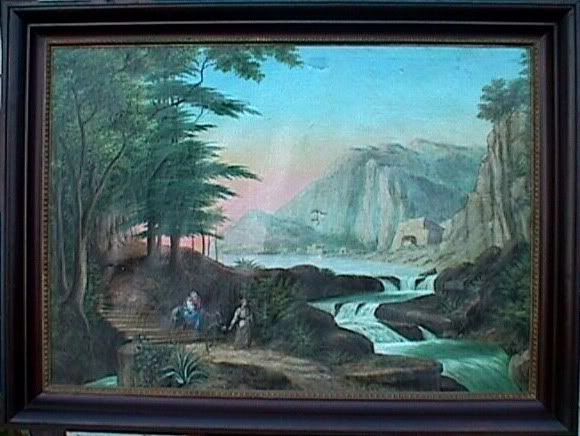 I can see Gauguin wiping the tears out of his eyes as he painted this painting of supposedly Joseph leading Mary and Baby Jesus out Judea. You haft to see it up close who is leading this donkey.  If that doesn't depict Vincent van Gogh I kiss Gauguin's whatchamacallit.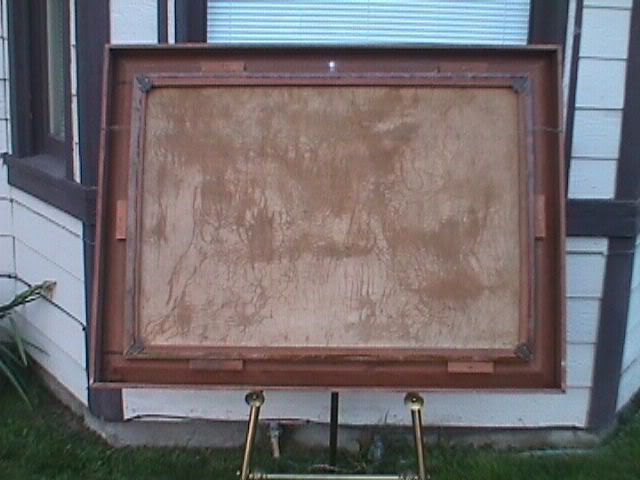 Back of oil cover table cloth before my friend Parry Allen and I  relining it to an other canvas at his Basement Art Gallery in Boise, Idaho.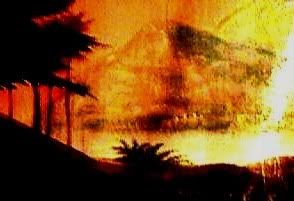 Have a look at that hill or mountain behind the town on the other side of the lakes water.  Now compare what you see to these other Gauguin paintings I'll put up next for you to look at. You might just possibly see a resemblance in his techniques in both or all of these art works of his..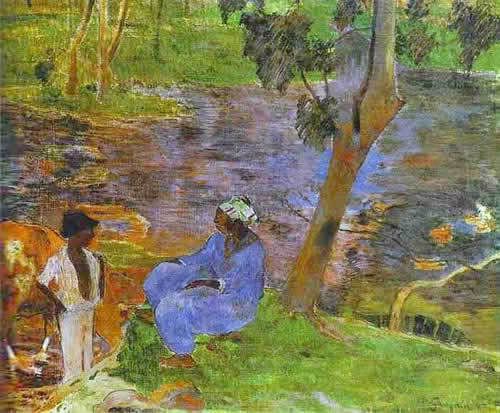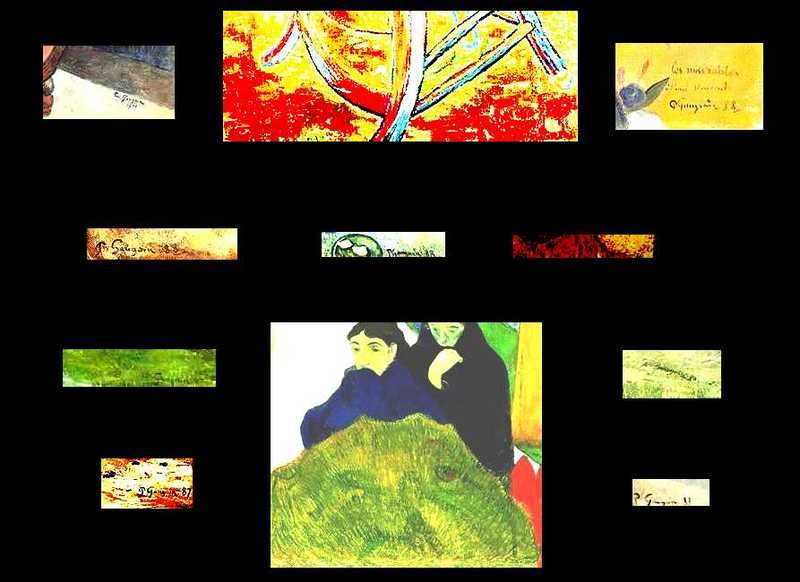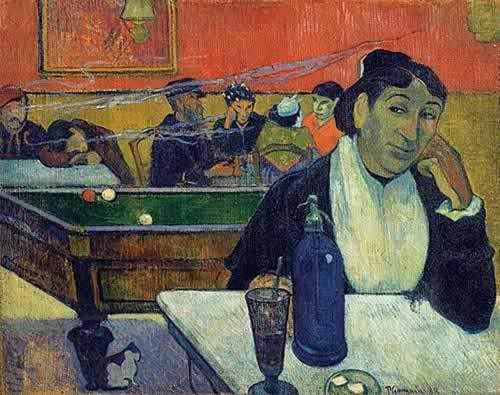 Gauguin was pretty much a flat painter as you can see in his paintings.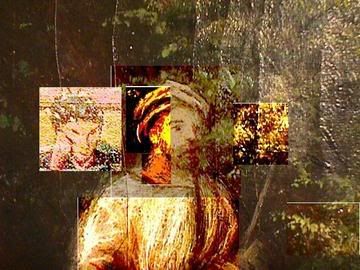 You can see the resemblances in the faces of these two paintings.  The one where Gauguin painted Vincent warring curler in his hair is when vincent lost it and threw a beer mug at Gauguin.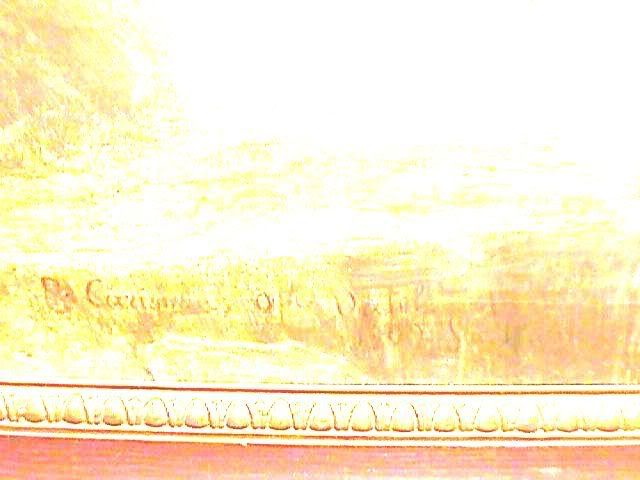 Signed P.  Gauguin 1900 O-- Vextel--- above 1900 and a large S----  The best I can come up with myself for his signature three years before Gauguin's death in 1903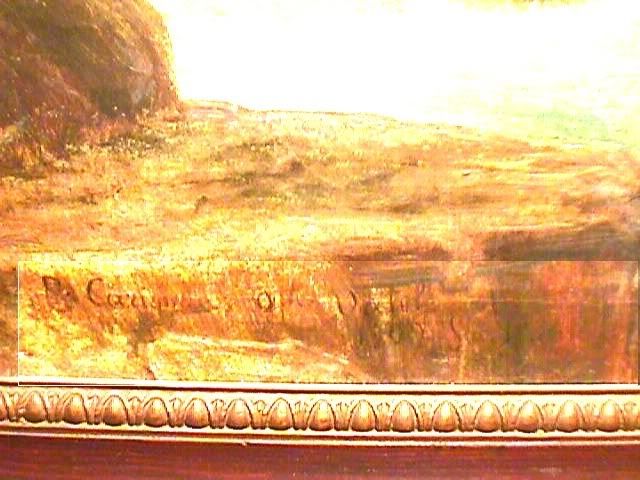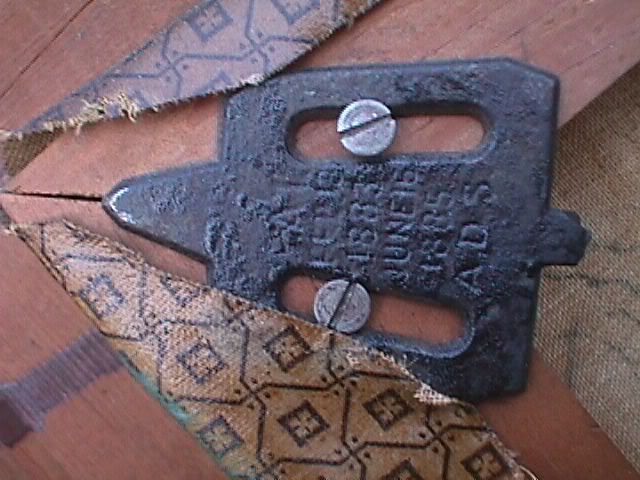 You can see the pattern of the oil table cloth.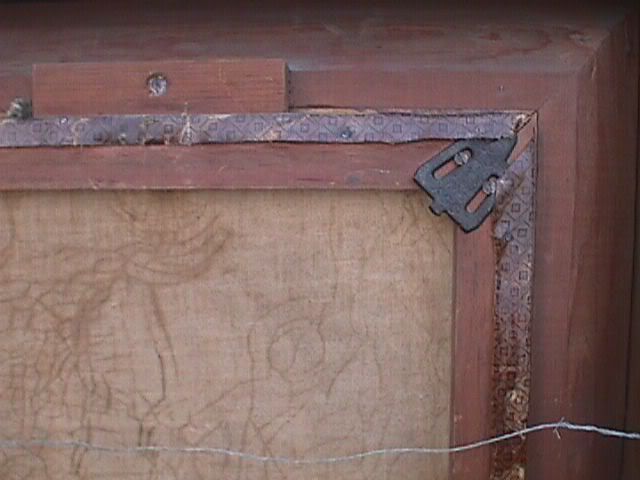 The back of painting oil cloth table cover before being relined onto canvas.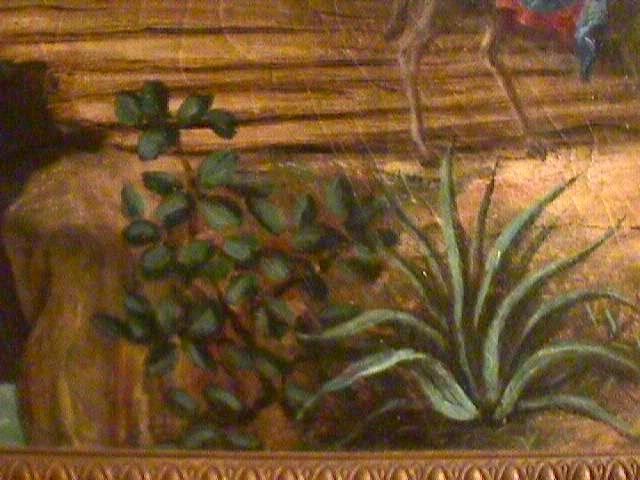 Use your own imagination to see if you can see a possible image a baby burrow as he waiting across the bridge to continue on following its mother carrying Mary and Baby Jesus. The donkey is being led by a man who when drinking wine, talked as if he was the father of Christ, according to the artist by the name of Paul Gauguin.