Rembrandt was once quoted as stating;
"You do not haft to go to Italy to paint an Italian sunset", when showing his etching of his three trees to the Dutch person he said that to. How true this statement was and turned out to be.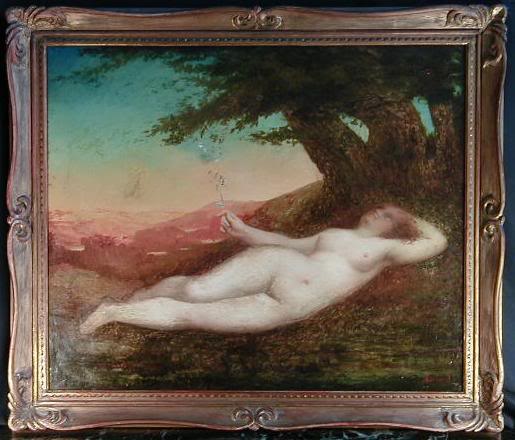 Rembrandt had only once left his homelands of Holland. Only one time in his life was he to do that, and that was to go to Friesland to marry his new bride Saskia at her home with her remaining family of brothers and aunts and uncles.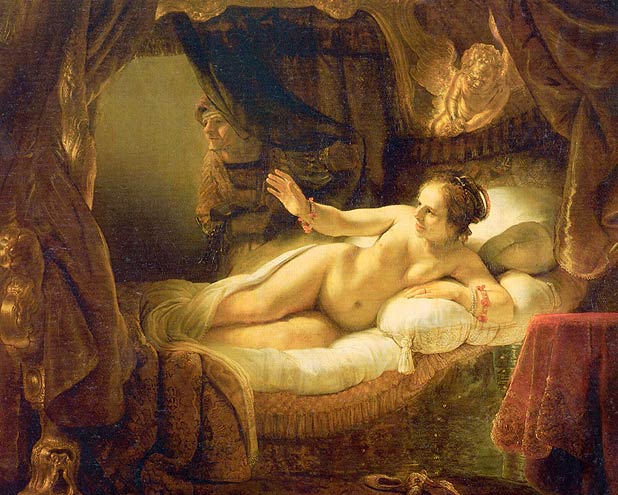 As most of us can see, this woman above is not the same model whom he had married in the 1630's and supposedly painted in 1636 while calling this painting the Danae. No,... this painting was painted in 1654 when it was said Rembrandt reworked it. It does not display any of the mythological story of the Danae other than the possibly of being impregnated by Zeus.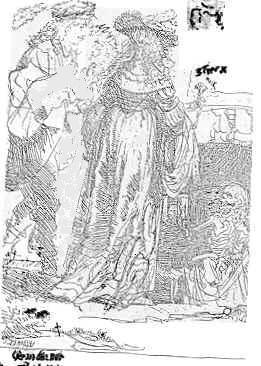 Amazing etching of Rembrandt's of a wedding couple being introduced to the Grim Reaper. One might see exactly where I took it upon myself to draw in that little squiggly hair line and shaded in the dress area. This was to make it a little more understandable what was in this great artist Rembrandt's mind. He had every intention of carrying something like this out over the next few years of his life.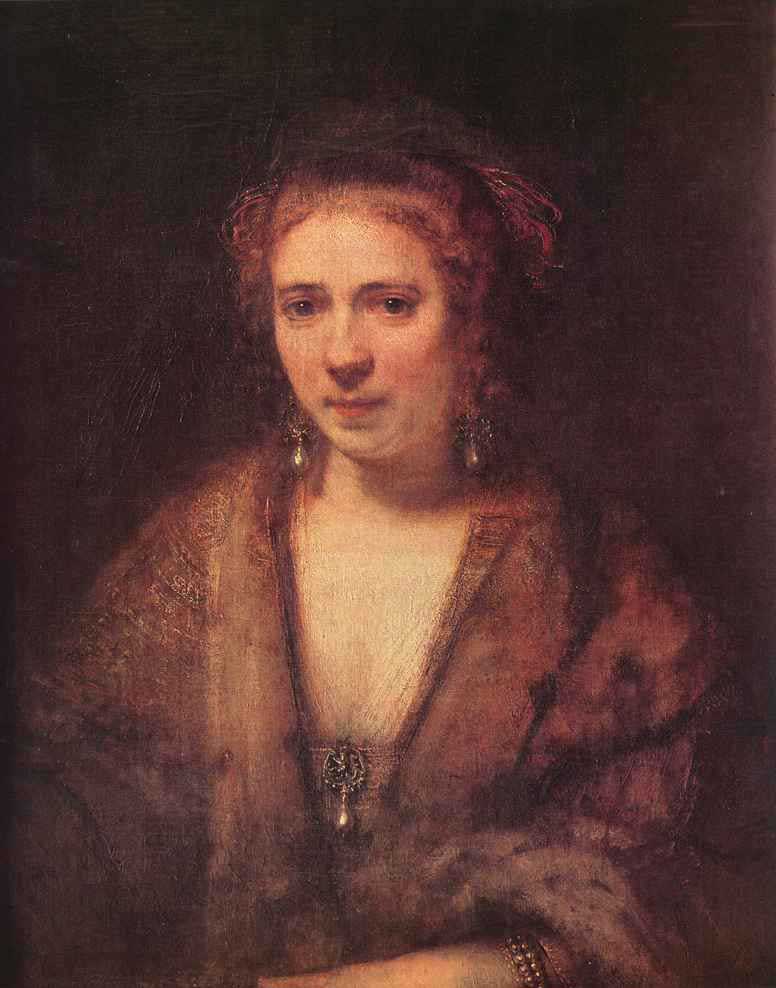 A portrait of a young lady who happens to be Rembrandt young mistress who when even younger was living as a maids helper in the house with Rembrandt and his now ailing wife Saskia, along with their regular house keeper.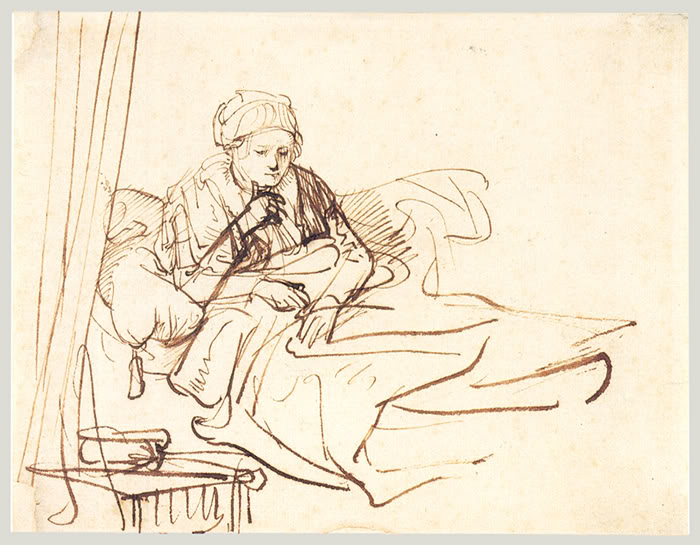 This ink drawing shows Saskia in deep thought of her illness, while thinking and trying to put together a timeline of how and why she had become so ill in the last few years, and the loss of her three babies.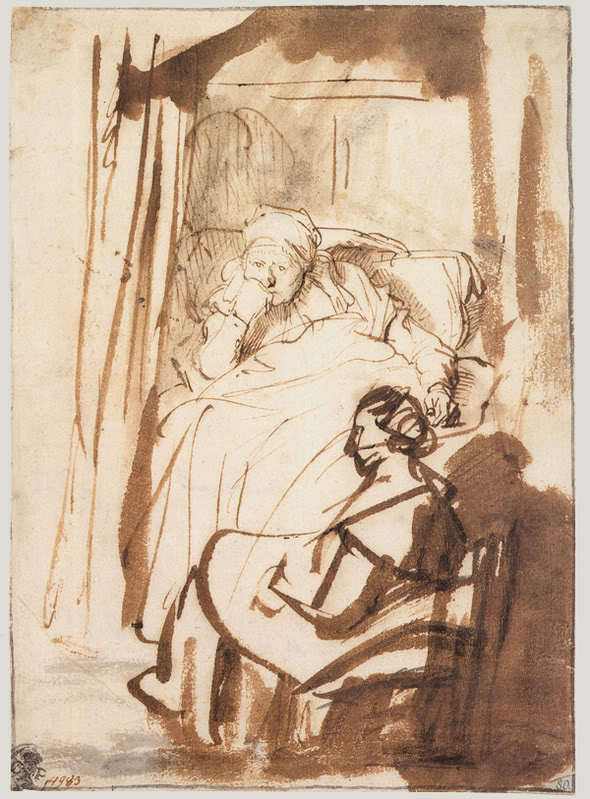 Saskia continuing to think about what has been causing her illness and why the extra expense of this little girl as a chamber maid, one who brings her warm milk and medicine and gives her her sponge bathes.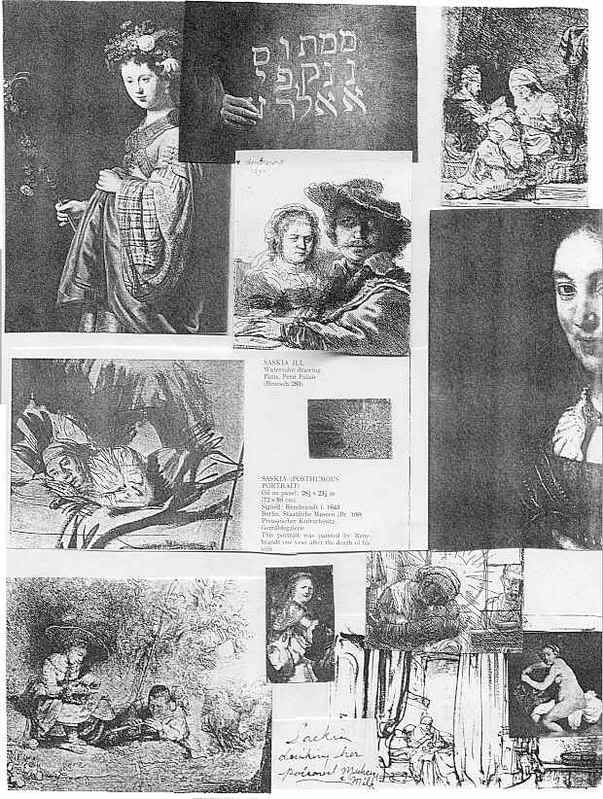 Possibly something is being said in these anagrams above about drinking milk?  Oops,... It looks like like she spilled the last of her drink there at the bottom as she is holding her chest area.  You see that dead Chicken hanging from that little ugly witches belt or whoever she is supposed to represent don't you? Lets assume it kinda means the same thing as that little drawing in Saskia blanket just above and to the right. You see the picture below her laying there with her eyes wide open in deep thought,.. I wonder, is that the Pied Piper playing a tune for her, as she is taking a rest stop on her way to having her last will and testimony made up with out Rembrandt knowledge? 
https://www.youtube.com/watch?v=RW8i3lyuQjk
REMBRANDT - Master of Light & Shadow
Above is a kinda important video of Rembrandt's life, but a little sparse for good and rightful information but makes for a good foundation for more talk on the subjects mentioned.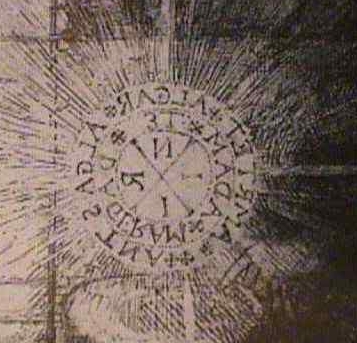 Yes,... this is a very telling message if looked at and read right. Turned at ninety degrees & reversed, it does gives up some kind of a meaning that most would just as soon not see. The hand was telling us to read it in a mirror sideways, now this is the way it would be seen.  Enough said,... you figure it out! 
Well now,.... I'm going to assume that the most of you still won't & don't understand or can read  this anagram as I see it or it was meant.  Let's start with the assumed word at the top,... Ragla, Tetama, Ant sadla, as it circles  using these 3 Types  X Poison X In cross bones in the middle.  These letters are on each side of the center cross bones Top M i I K  showing the liquid being pored in to a pale of milk with the finger of a hand pointing to it running into the pale of milk.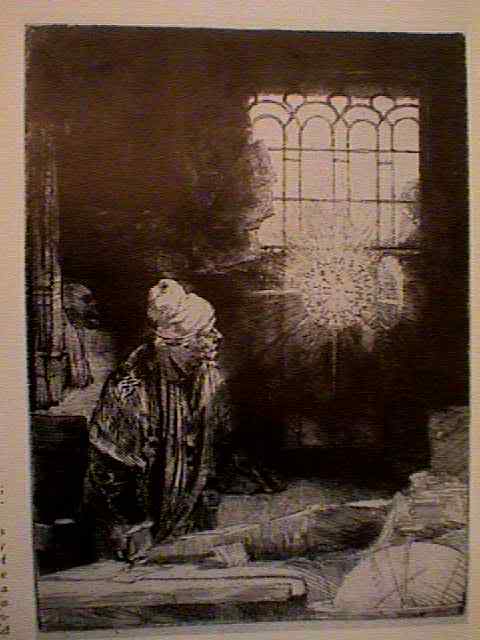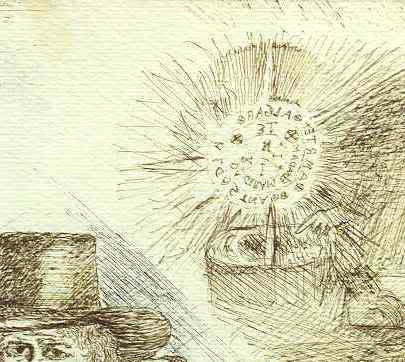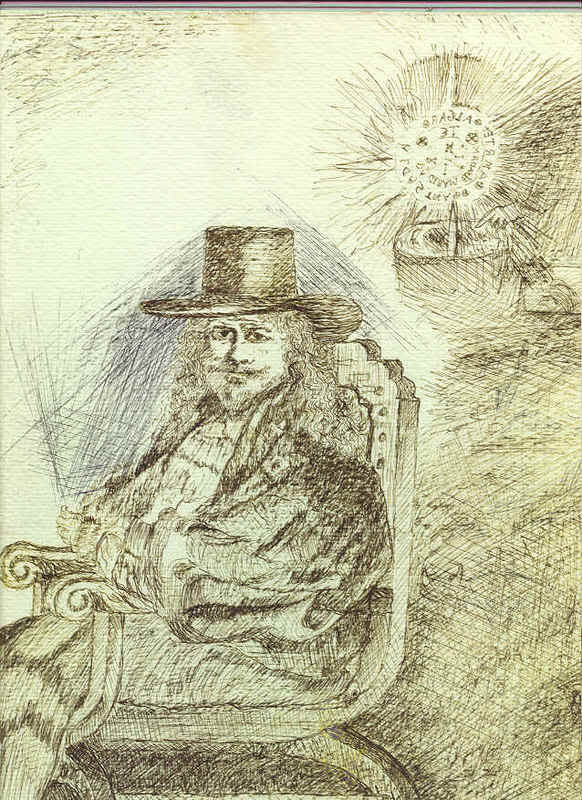 My ink drawing of Rembrandt sitting in a old hand carved Dutch chair with the anagram of Dr. Faust in the back ground. My drawn anagram seem to have it's own meaning when looked at right when the total drawing is made smaller to see the metamorphic changes in the drawing. Enough said for now about this subject of change.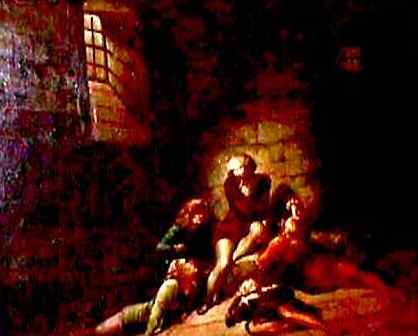 more to come.