Birth of a incomparable draughtsman
 This little Article moved forwards three times now, about the birth of this draftsman, or what ever you want to call him or even spell it, does happen to tell us one hell of a big story. It tells us of the total stupidity of the MFA experts and of their own ignorance as a whole. I personally could care lest,... because they have brought this all on themselves by their silence. I might also mention that this article pretty much coincides with the next articles time period out of Vincent's life time while saying I myself will be back patriotically to add to this article,.... so don't forget to check back to read more.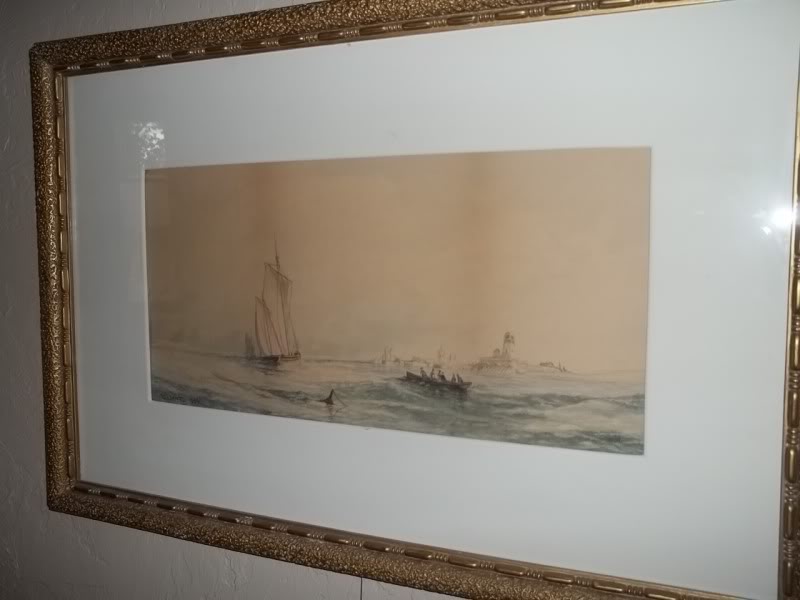 e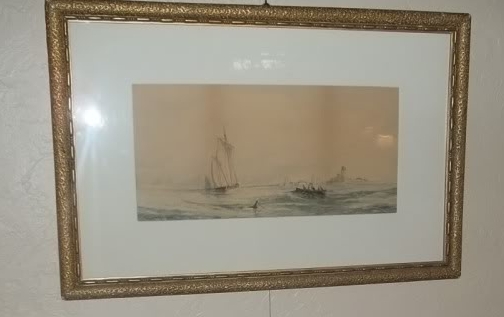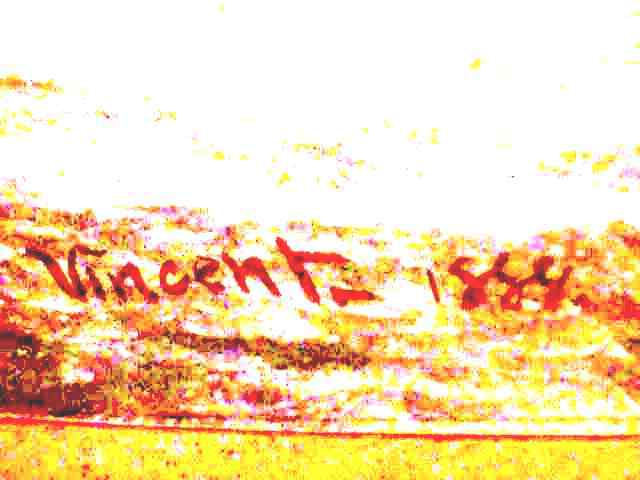 I was the first one ever to take this work of art out of its original framing.  It was quite a feat separating the glued on mat away from its backing which the art work is glued to and the acid  showing through the art work was caused by the way that it was originally framed with three wood slats holding the work in the frame with old rusty nails having never been removed themselves.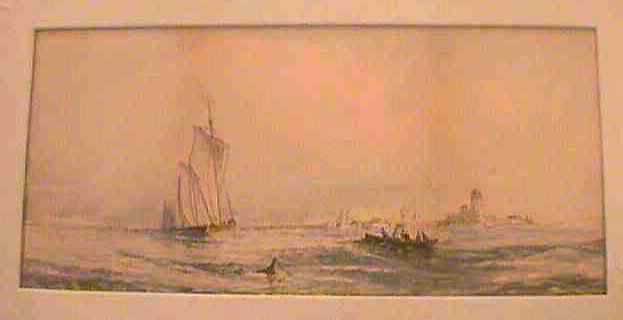 Birth of a incomparable draughtsman
http://webexhibits.org/vangogh/letter/18/509.htm?qp=business.selling  
   Description:
In 1888 Vincent explored every neighborhood at Arles, France. 
Among these was his favorite haunt, the Abbey of Montmajour.  It basically was a pile of ruins with an eighty-five foot tower built on a limestone plateau rising over the marshy plain.  Montmajour and the Montage de Cordes rise were islands surrounded by the swirling estuaries of the Rhone and the Durance rivers where they met a couple of centuries before the rivers changed directions.
From the rocks of Montmajour Vincent had a experience of nature, not uncommon for this particular artist.  It is moreover the technique of drawing with a cut reed-pen he used in his drawings at this time to create these fantastic pieces of art work.  No new sensation for him which were the techniques used by earlier visionary realist's such as Rembrandt and Hercules Seghers.
Never before had Vincent achieved such purity of expression and one would indeed have to look back to what Rembrandt, Seghers, Ruysdael's and Hokusai had done, but Vincent's skill show quite admirably up agaist their works.
vanrijngo.    http://webexhibits.org/vangogh/letter/18/509.htm?qp=business.selling          
Below is other works of art done by Vincent van Gogh in the 1888 time period there in the outskirts of Arles and being compared using photo enhancements to show everyone his techniques he used in his drawings and art work.
Isn't it remarkable,..... not even one MFA expert of the Vincent van Gogh Foundation commenting on this read pen drawing and watercolor signed Vincent and dated 1888 presumedly produced in Arles, France by the artist they represent?  Does it really take a hand writing expert to figure this one out?
http://webexhibits.org/vangogh/letter/18/509.htm?qp=business.selling   
vanrijngo