What marvelous brushstrokes we have here!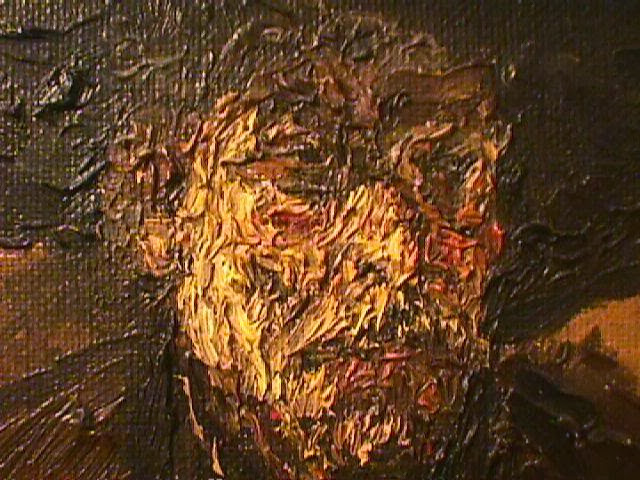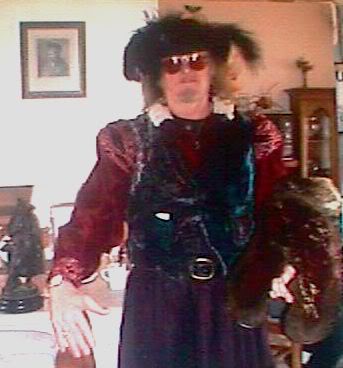 As I vanrijngo see, the same as Rembrandt and Vincent van Gogh did, Vincent's trees should become understandable when Vincent himself alluded to his sunflower pictures as to symbolizing "gratitude".  Referring to the intensity in which he painted, and precisely in connection with the masterfully constructed paintings of the sunflowers.  He says that, face to face with nature, he is seized with such excitement as to fall into fainting fits.  This excitement, he explains, is of the same kind as that is experienced by people when they are overcome with gratitude.  What exactly did he mean by this?  Indeed, when one really thinks about his Sunflowers and studies them, one can grasp what he really meant.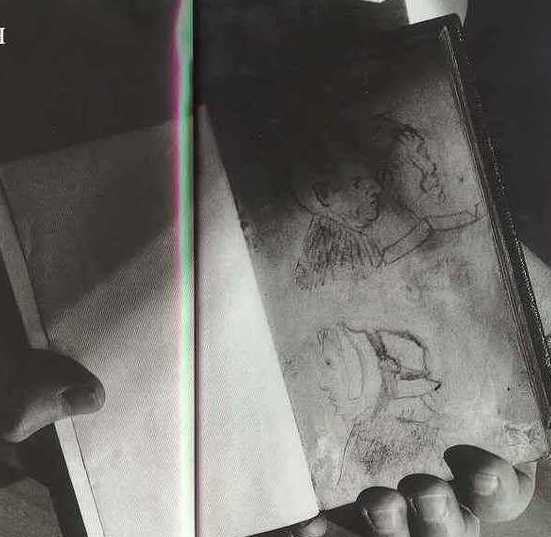 Was this church drawing about missing works of art or just a plain church drawing of the two brothers with Jo and the baby drawn in a church hymnal?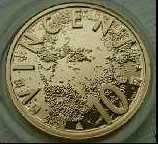 Well, what the heck, I see Vincent puzzled about missing works of art and wondering what could have happened to them as he was thinking about going outside and smoking his pipe.
He was supposed to have went outside of church to smoke his pipe like is shown, and then disappeared on that Sunday morning walking all the way back to where he had come from on the train for his last visit with Theo, Jo & the baby Vincent in May or June of 1890.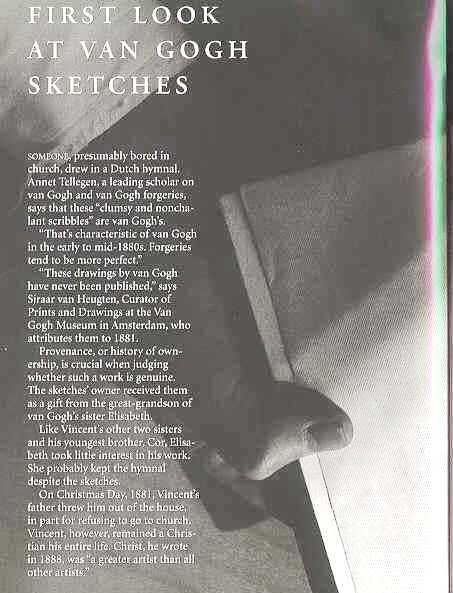 This above is what the Vincent van Gogh experts have to say about this first look at this drawing sketch.



This yellow picture of the hand on the shoulder of Jo while she is getting ready to kiss her little baby Vincent.  This is in the dress area in the wedding of Theo & Jo, drawn and painted in water color by Vincent van  Gogh below.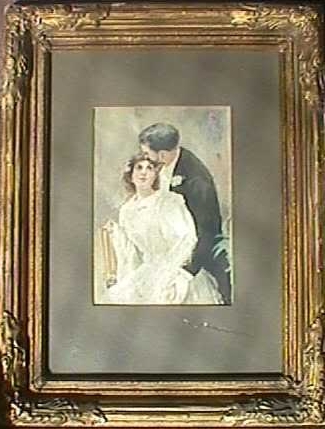 This wedding w/c drawing and cut out of this drawing below shows us Jo's face,... Theo's wife that the artist had drawn right into the forehead of this drawing of Theo. Supposedly this artist de Haan they say signed it on that cuff of his shirt.  Now why in the world would Meyer de Haan use a Vincent technique drawing Jo's face into Theo's forehead here below? Jo's face is above his left eyebrow on his forehead & in his hairline and hair.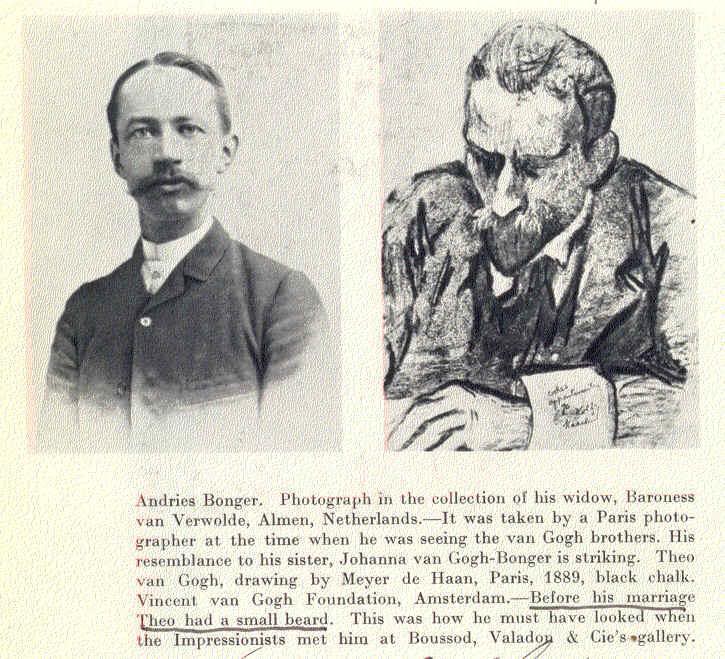 Vincent: " I have always had the coarse of  lusts of a beast.   I forget everything in favor of the external beauty of things, which I cannot reproduce, for in my pictures I render it as sometimes ugly and coarse, whereas nature seems perfect to me.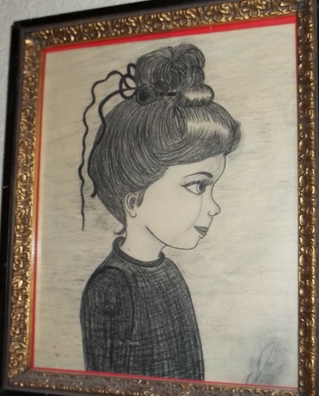 Kind of a cartoon drawing he made of Jo in a pencil sketch above.
The way that I see art is more than likely the same way Vincent van Gogh sees his own art work. In his pictures he says he rendered them as something most would consider as ugly and coarse as the lust of a beast.  Most today call these works of art as being romantic.  If you look at a few of the picture above you just might find yourself seeing as Vincent did and as I do.  As Vincent would sometimes say, himself when face to face with nature, you might be able to see a women facing her lover while sometimes even being embraced. If you think about it, there has to be something about his works of art to make them so desireable.  Now,.. imagine the same as you look at his Sunflowers!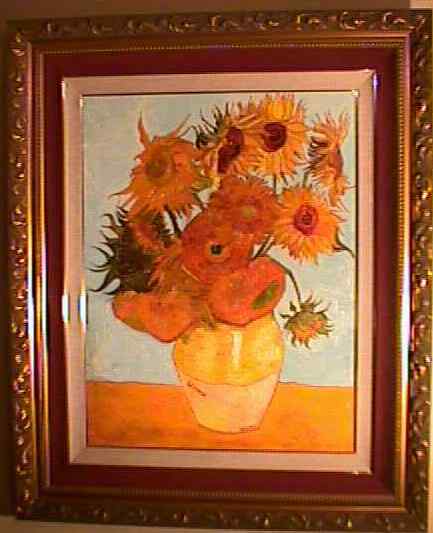 Cheers!
vanrijngo