vanrijngo
Bob Miller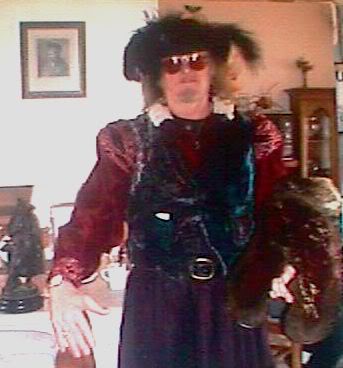 Myself in a Rembrandt costume holding a paint pallet and my other hand laying on top of a monster walking stick from my collection of canes
I would like for everyone of you to know where and when I first saw this very last landscape painting of Rembrandt's. I was in a class at Whitney Grade School in Boise , Idaho. I was 9 years old in 1954 when in the third grade  I remember as if it were yesterday when our teacher Mrs. Booth walked our complete third-grade class three blocks from our school to where she lived in a very large house very well kept up.  This painting is what she called a Flemish Masterpiece that her and her husband had bought on one of there trips to Amsterdam. I could go further into her description of the painting and how I had became it's owner much later down the road but I believe I'll save that for another time.
Rembrandt's Last landscape painting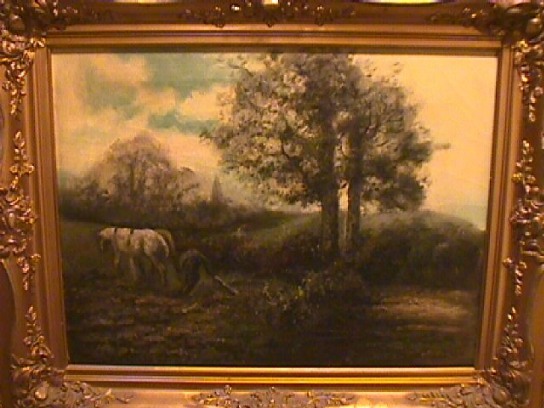 Yes,... it was this painting I saw on that third grade walk about over to our teacher house about four blocks away from Whitney school and hanging over her fireplace.  Mrs. Booth had explained to her class where it had come from, it's age while calling it a 17th century unknown artist and Flemish painting.  I remember her saying the landscape painting bought and brought back from the Netherlands by her Husband and her on one of the vacation to Amsterdam.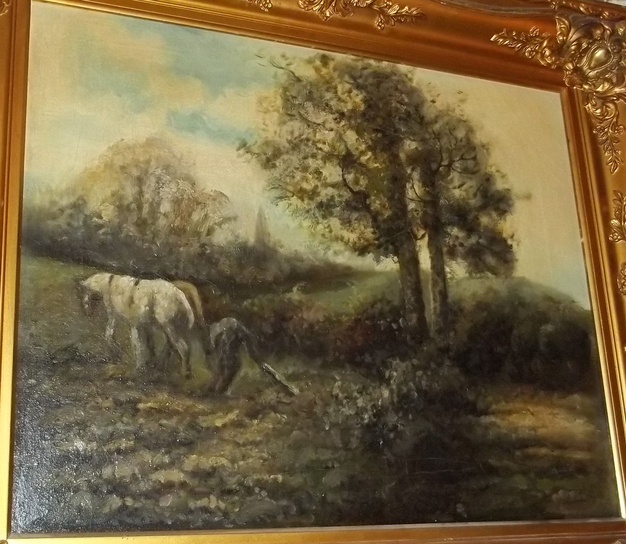 Years later when getting into liking and buying antiques paintings and collectables I seen this painting in an antique store in Idaho City as it was being offered for sale from an estate for a price amount of $600.00.  As I looked at this painting I felt as if I had seen it somewhere before, but I could not remember where & when I had seen it before.  I asked the lady running the store if I could make a lower offer of 450.00 for it and left her my phone number if it was accepted by the estate manager. A week later she called me and said the estate excepted my offer so I drove back and paid for it and picked it up.
After getting it home and studying the work I had remembered where I had seen it before. I remembered how it had been described to the whole class as I looked at it when seeing it at my third grade teacher Mrs. Booth house. This all happened back in 1954 when I was 9 in the third grade. Now at this time it was in 1983 and I was 39.  This was around the same time when I was beginning my studying of the old masters because of another painting I had bought in 1980 that I believed was and still believe today is a Rembrandt self-portrait of himself standing in a window looking out.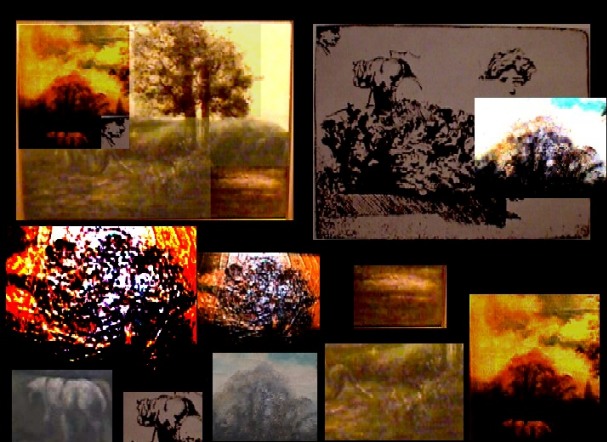 More descriptions and picture coming later.
Cheers!
vanrijngo