The true description of where Vincent shot himself.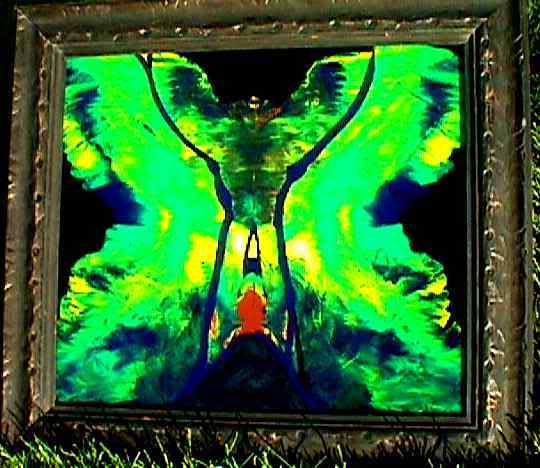 Madame Liberge had heard her father talk about Vincent's dungicide in these terms:  " I don't Know why people don't tell the true story. It was not over there , by the cemetery, that  poor fellow put a bullet in his chest.  He left the Ravoux' inn in the other direction of the hamlet of Chaponval.  At the rue Boucher Vincent entered a small farmyard.  There he hid behind the dunghill.  then he committed the act that led to his death later by shooting himself." 
Madame Liberge added:  " These were my father's very words.  Why should he have wanted to invent such an absurd story and falsify history?  Anyone who knew my father could tell you that he was always to be trusted, and for what he said."
Vincent: " I have always had the coarse of  lusts of a beast.   I forget everything in favor of the external beauty of things, which I cannot reproduce, for in my pictures I render it as sometimes ugly and coarse, whereas nature seems perfect to me.
The other painters, whatever they think, instinctively keep themselves at a distance from discussions about the actual trade.  Well the truth is,  we can only make our pictures speak.  But yet my dear brother, there is this that I have always told you, and I repeat it once more with all the earnestness that can be expressed by the effort of a mind diligently fixed on trying to do as well as possible--- I tell you again that I shall always consider  you to be something more than a simple dealer in Corots, that through my mediation you have your part in the actual production of some canvases, which will retain their calm even in the catastrophe.
Talking about a drawing by Vincent in a letter to his brother Theo in May 1889;  "Yesterday I drew a very big, rather rare night moth, called the death's head, its coloring of amazing distinction, Black, gray, cloudy white tinged with carmine or vaguely shading off into olive-green; it is very big. I had to kill it to paint it, and it was a pity, the beastie was so beautiful.  I will send you the drawing along with some other drawings of plants."  Could these drawings also have been a representation of the two brothers soon to come deaths?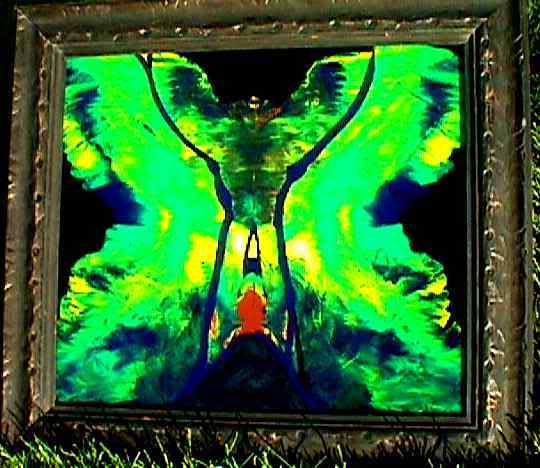 REVERSE OIL PAINTING ON GLASS OF A Death Head Moth
Could this painting be by VINCENT WILLEM VAN GOGH?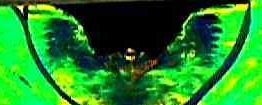 The Crow, Vincent's sign of death.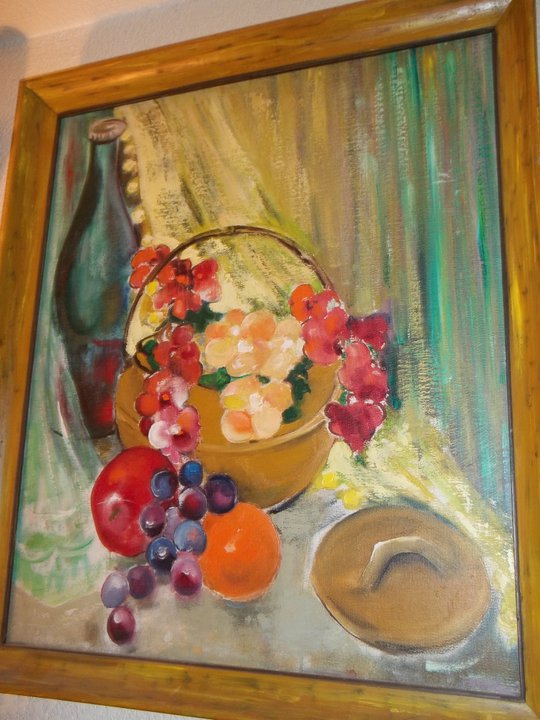 These two above paintings were purchased in Baker City, Oregon at the same antique store who said the two paintings came from the same estate sale.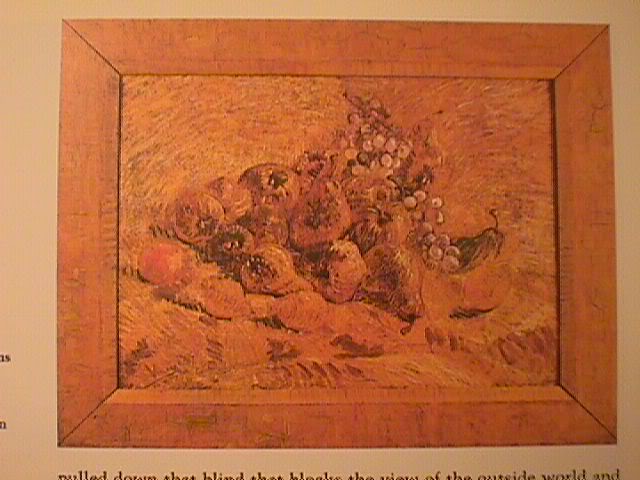 The above painting is out of a Vincent van Gogh book showing mixed fruit with the frame being painted with the same paint as the painting.  This painting of mine below and the one above the one from the book,... its frame was painted in the same way, with the paint used on the painting.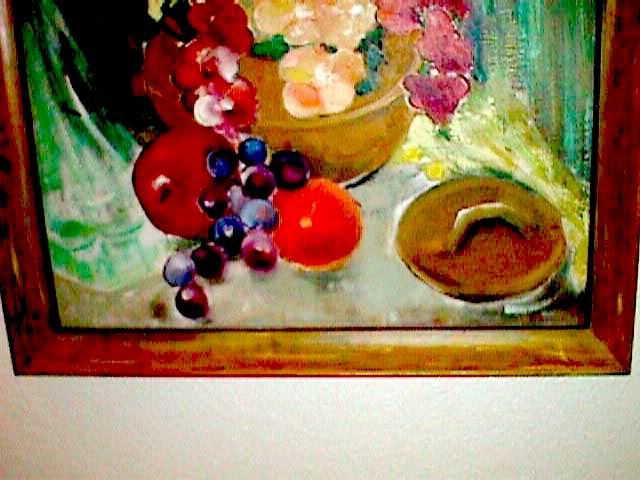 This above painting was purchased in Baker City, Oregon at the same antique store who said the two paintings came from the same estate.  Baker City is a old mining town and more than likely was imported from Europe by a important mining representative and remained in the family till the kids estates sale and not knowing to where they had come from and by who the artist really was.
Very lovely still life,... if you want to look at it that way.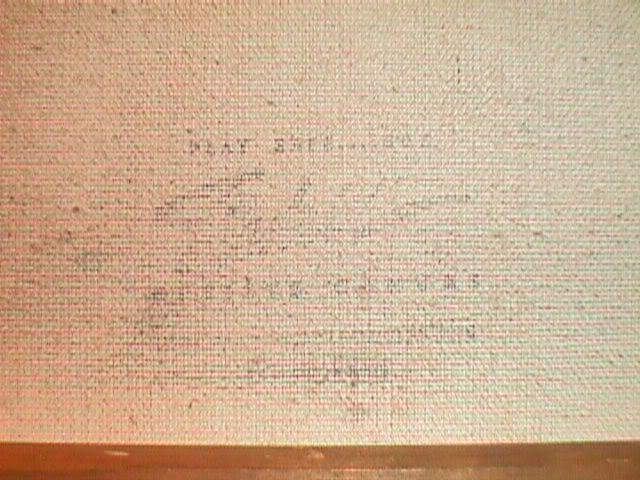 A familiar canvas stamp on the back side that could tell who the maker of the canvas was and where it was sold.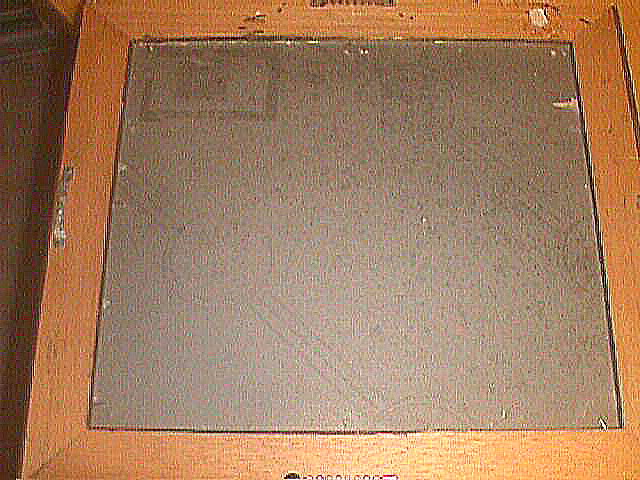 The back side which shows you can have this butterfly flying in which ever direction you want it to be flying. 
The illustration board on the back is, Crescent, and it has been in production since the 1880's to my recent knowledge of this fact. What I would like to say about this late production, it is like a Volvo...they don't look too different from year to year.  Why go through the trouble of changing your production line if it is un-called for.
Below is another drawing done on the same type drawing board of two dying flowers side by side which actually shows color like Vincent once was quoted as saying. There is color actually in Black & White.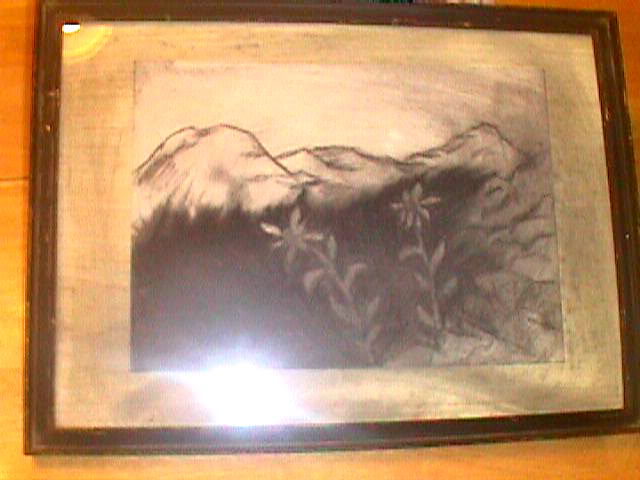 The back of this drawing is below.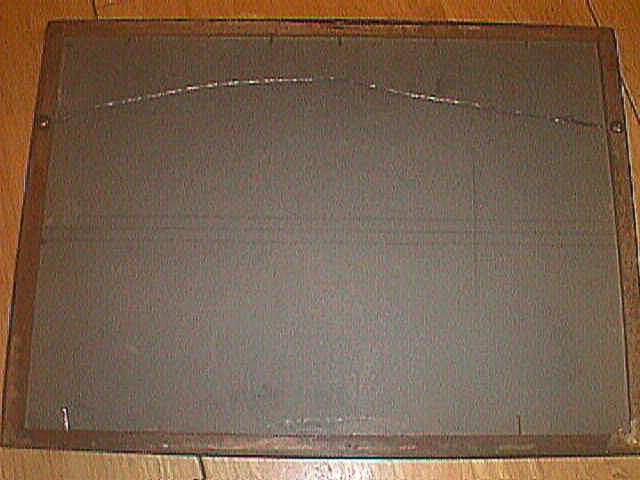 vanrijngo                  More to come.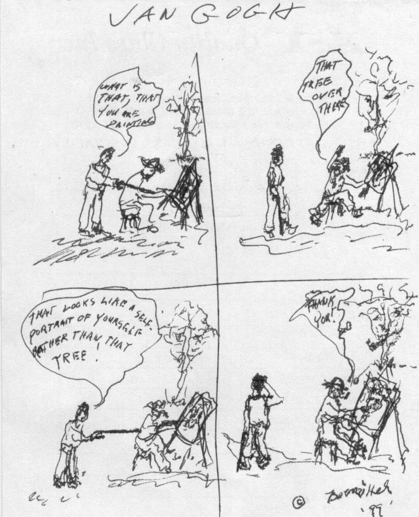 Cheers!