Yes, I almost had this etching bought for two thousand at auction in 1997 bidding on the telephone. When I quit bidding it went for $50.00 over my last bid.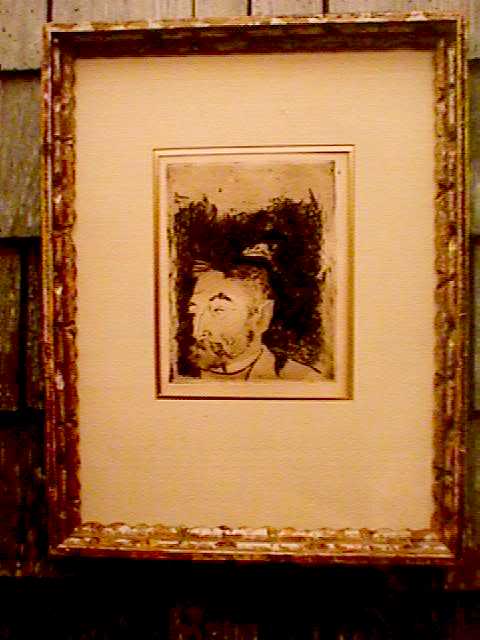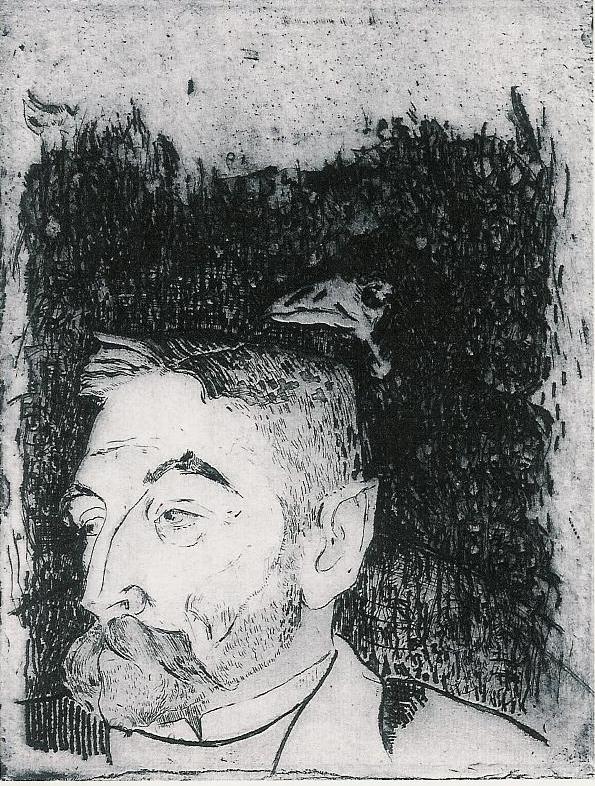 Gauguin's etching of an artist acquaintance that he knew. If this etching was in color and the hair was red, there would be no problem in art expertise of telling who this man is supposed to represent. But since that isn't the fact I'll just have to insist that they listen up so that they will know who Gauguin meant this etching to represent.

First off I would like for them to notice all the res

t of the crows in this etching besides the one sitting on Vincent's shoulder. Right beside and a little in front of the crow sitting there in plain site is the baby crow sitting up against Vincent's head and with his own head turned towards the viewers with his hungry mouth wide open waiting for his dinner being brought by his mother swooping in as the eye brow.
I'll be damned,... there's a crow flying right out of his hair line with a wide expanded wing spread.  Vincent must have really help Gauguin in the crow department, for you can see as one of his congregation crows own tail feather is hanging over Vincent's collar making him look like a man of faith.

You might also notice how Gauguin had around and in Vincent's mouth area, put this cluster of congregational crows gathered together as Vincent is preaching his Godly sermon of how the crows are going to be the death of him. What an asshole this artist Gauguin really was! If Vincent would have been a little more quiet in coming up behind Gauguin back in Arles, France there might be a little difference in the story and of the outcome of Vincent losing his ear.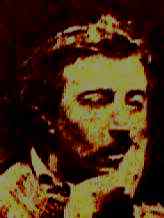 Photo of Gauguin.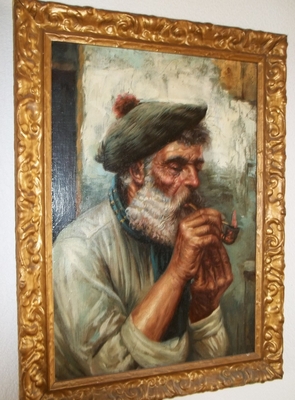 Oil on artist board of Gauguin by Vincent van Gogh I believe Vincent had painted and done before Gauguin going to Arles, France.  Probably when Vincent was there in Paris and seeing this photograph of him possibly.
Or maybe possibly he seen some other work of art which planted this idea of him painting Gauguin taking a smoke brake from painting this canvas behind him.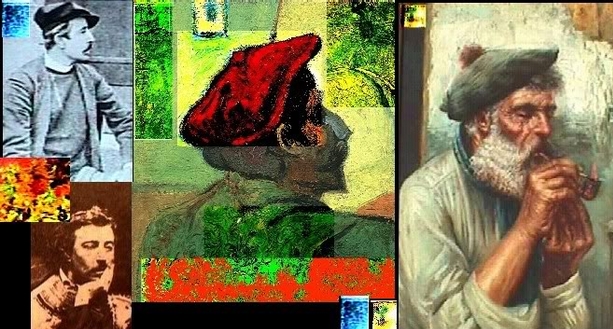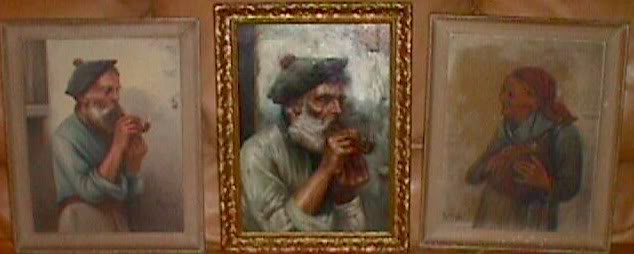 Cheers vanrijngo